Competition Entries
Entries, Rules and Regulations, and Judging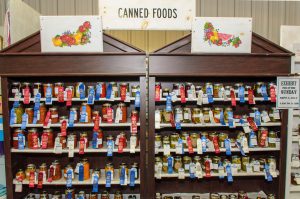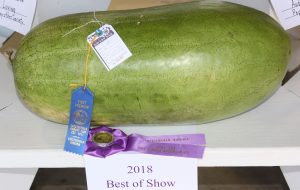 Arts and Craft Entries
Bring items to the Chesterfield County Fairgrounds Arts & Crafts Bldg. on Thursday, August 22, 2019 between 3-8 p.m.
Exhibitors must enter through Gate 1 off Krause Road and exit through Gate 4.
Do not block any road way - No vehicles are permitted on the midway.
Judging is closed to the public and begins Friday, August 23, 2019 at 9 a.m.
Fair opens to the public August 23, 2019 at 5 p.m.
All items must be removed Sunday, September 1, 2019 between 2-4 p.m.
Arts and Crafts List
Arts and Crafts Entry Form with Rules and Regulations
Watermelon Contest Entries
Bring your home grown watermelon to the Fairgrounds on Tuesday, August 27, 2019.
Exhibits will be accepted at the Arts & Crafts Building from 12 p.m. to 4:30 p.m. Signage will be posted at the Fairgrounds entrance directing contestants where to go. Entries will not be received except during these times.
The contest itself will start at 6:30 p.m. in the Arts & Crafts Building.
The Fair opens at 5 p.m. so bring your family and friends to cheer you on!
The watermelons entered in the contest will remain on display for the duration of the Fair without exception and may be picked up on Sunday, September 1, 2019 (2-4 p.m.).
Judging Rules and Regulations
Competition is open to all interested parties.

4-H Club members will be allowed to make exhibits in open classes.
All exhibitors are required to deliver their items on Thursday, August 22, 2019 from 3 PM to 8 PM.
Exhibitors are to remove items entered for judging on Sunday, September 1, 2019, from 2 PM to 4 PM.
No person or organization will be paid for an exhibit taken down before the stated hour.

All entries in all departments must be the work of the exhibitor.

Farm crops, vegetables, flowers, etc. must have been grown and prepared under the personal supervision of the exhibitor.
All entries must have been made, grown, produced, drawn etc. during the past year (except quilts). Quilts must have been completed during the past year.
No professionals will be allowed into competition in a department which is associated with their profession, except in Department A.

A professional is a person who makes items for sale or who teaches others for profit.

Exhibitors will report to the superintendent of each department who will assign space.
The superintendent will present the items to the judges and make the proper entry of prize winners.

No exhibit will receive more than one monetary prize.

No awards will be made on any except creditable exhibits in all departments.
The Association will secure the best judges obtainable and they will be experts in their line.
Decisions of the judges are final.
The Association reserves the right to withhold prizes if fraud, deception or interference with the judges is attempted.
Awards for entries will be designated as follows: first place – blue ribbon; second place – red ribbon; third place – white ribbon.
Judging will begin on Friday, August 23, 2019 as close to 9 AM as possible at the discretion of the Superintendent.
Ribbons will be placed by the judges at the time of judging in each department.

The Association assumes no responsibility for damage or loss to exhibits from any cause whatsoever.

The Association will provide sufficient security from Thursday, August 22, 2019 starting at 8 PM through Sunday, September 1, 2019 until 4 PM.